DALL•E's Hidden Tricks, AI Spotlight & Pioneering Thoughts for the Future!
Unlock the power of DALL•E 3 with seeds. AI innovations, from Google's generative tools to ChatGPT-4's clinical prowess. Live in the future, not the past.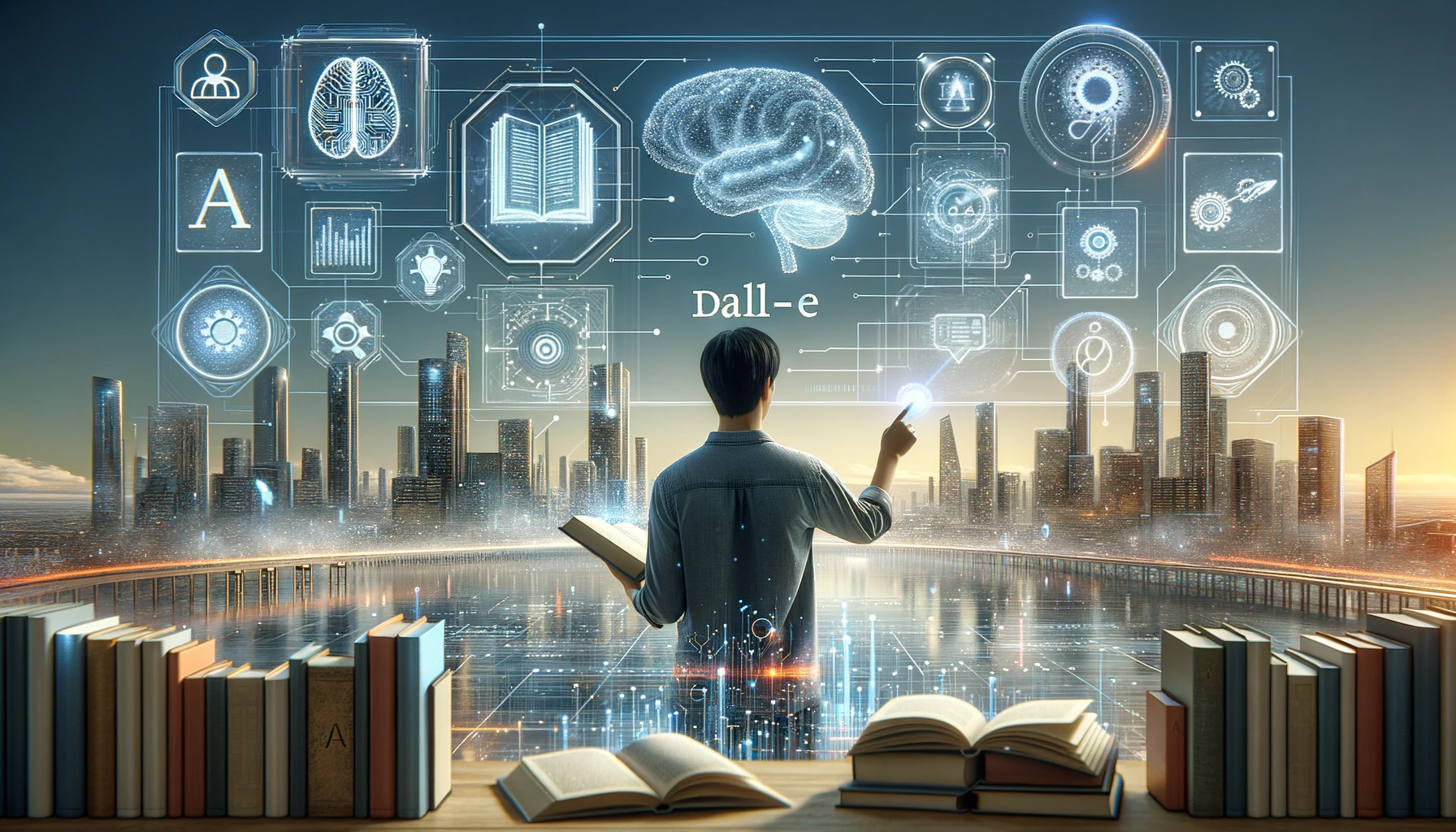 Welcome to another sizzling edition of 3-in-3, where we quick-dive into the spiciest tidbits of tech and thought.
This week, we're unraveling the mysteries of DALL•E's seeds (fascinating stuff!), taking a tour of the AI world's latest marvels, and pausing for a moment of reflection on how we can champion the future, not just reminisce about the past.
There are 2 obvious ways to use DALL•E 3
With Bing Image Creator
It's FREE and it passes the exact prompt to DALL•E 3.
Sometimes refuses to generate images for no apparent reason.
With GPT4 + DALL•E 3
Available to ChatGPT Plus users and it's the best way to use it. The rest will be about this. 🤓
GPT4 doesn't send your prompt to DALL•E.
Instead, it creates prompts based on your conversation and sends different options to generate images.
I asked ChatGPT for some images for you.

Here's one of the images I got from it.
The prompt it generated is in the image caption.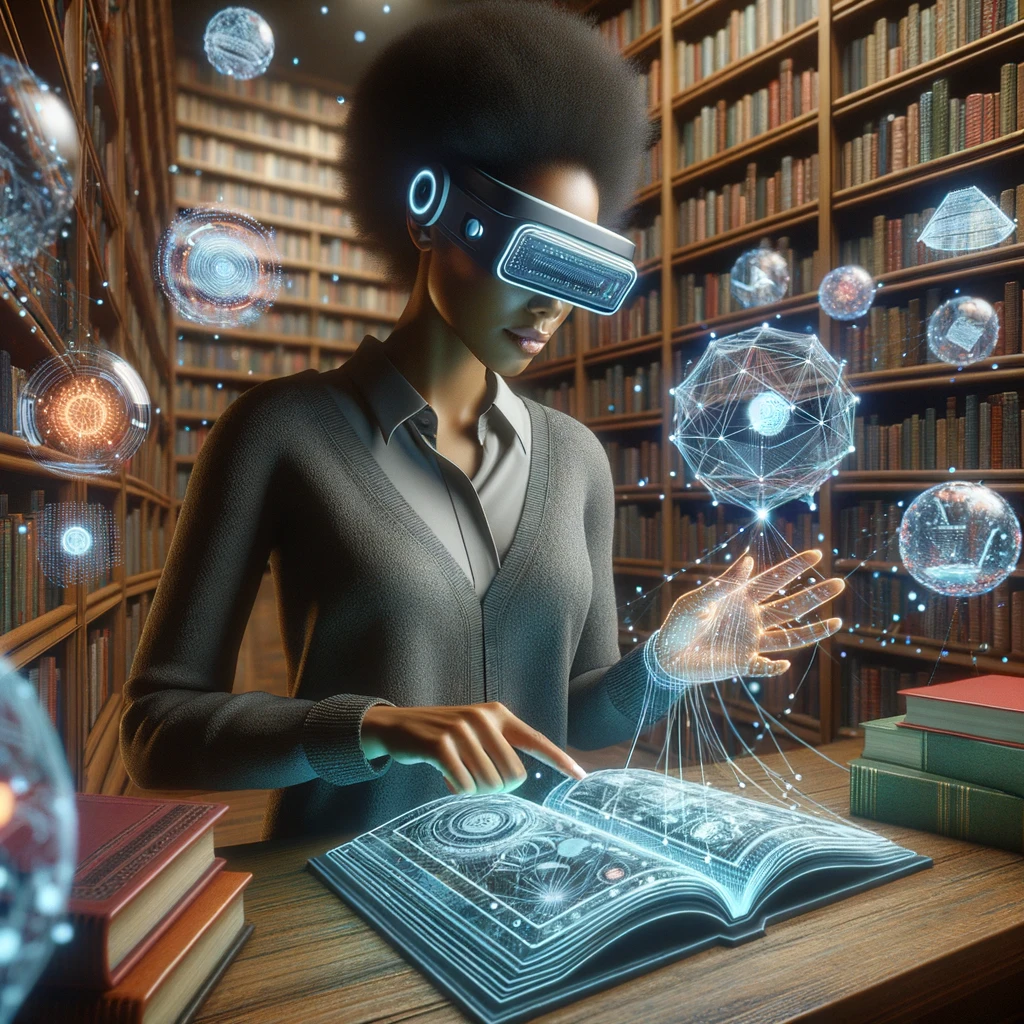 Notice that the prompts say nothing about 3-in-3. ChatGPT channeled its knowledge about you - the audience - and your interests and described something it thought would appeal to you.
Let's make her smile.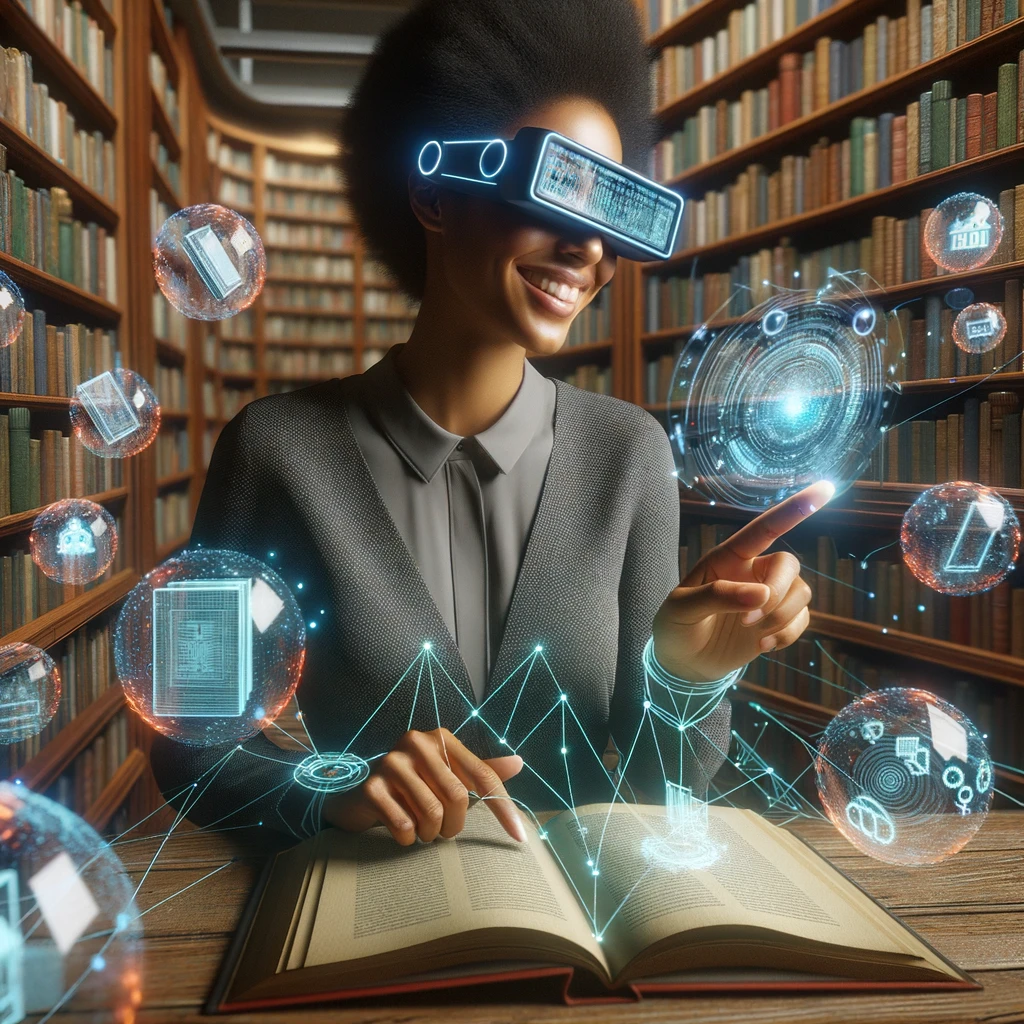 Ok, good. BUT... It can be a lot better!
It changed
the camera angle
her hand position
got her a jacket
book glow
shelves are curved behind her
the item she's interacting with is a disc and not a globe...
Introducing... Seed!
Here's a little-known thing people don't know yet.
Seeds are starting numbers used when generating pseudo-random numbers. If you use the same seed, you get the same sequence of pseudo-random numbers.
Z, what? Just tell me what to do...
Ask ChatGPT to give you the seed number for the image you want and then use that seed to make modifications to the image you wish. It's like starting a game from the save point.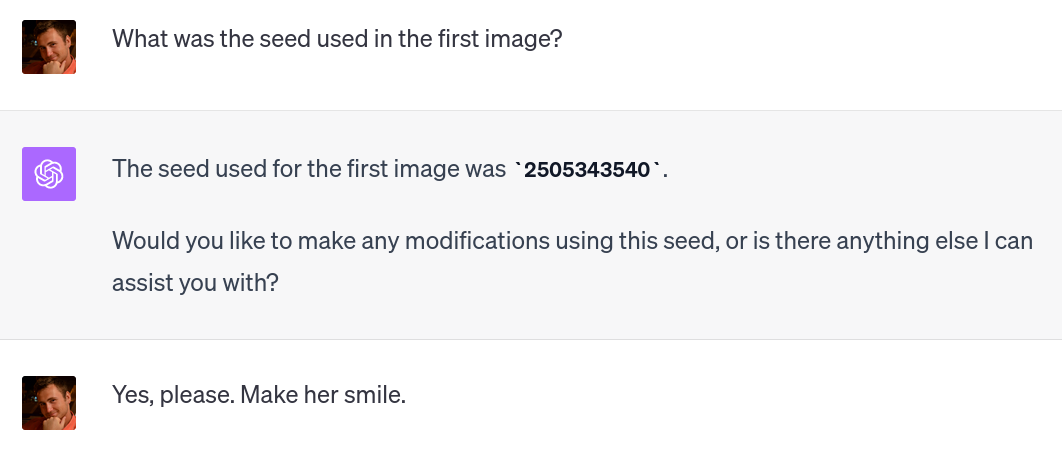 Aaaand...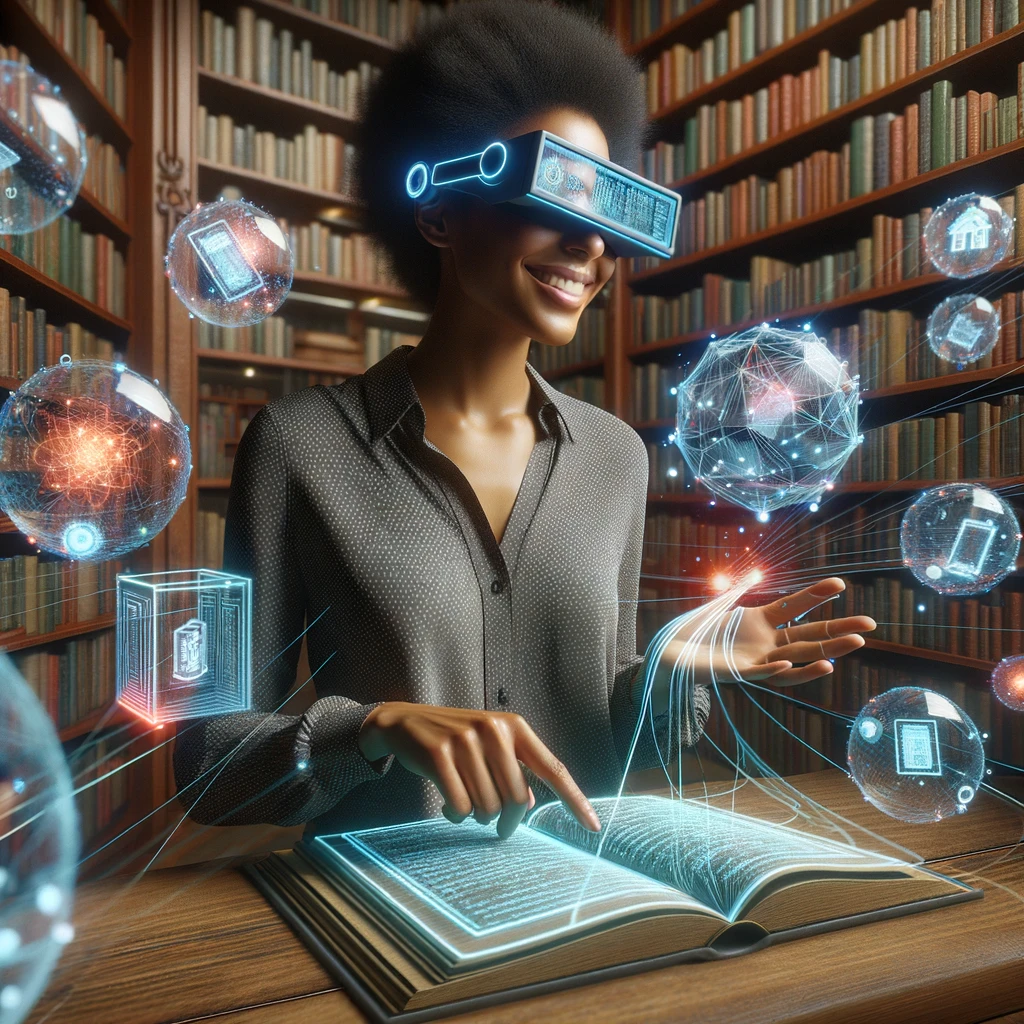 Yes, it's still not perfect, but it's much better.
Cleaner images with fewer details, soft backgrounds, etc, produce even better results but I wanted to keep the initial prompt simple and on topic.
For easier comparison:

Have fun modifying your images!
Thing 2 - AI of the week
Mini-DALLE3 iT2I - A game-changer in Text-to-Image interaction
Leak! Google Has Secret AI Tool - the project that aims to help developers create generative AI apps without coding
Also, Gemini is supposed to replace PaLM-2 and surpass GPT-4 in late 2023.
Google has a lot of transcribed audio from YouTube to train things on...
Nightshade is a new tool that allows artists to protect their work from being used by AI companies without their permission.
It adds invisible changes to the images, which can cause the AI models to produce wrong or distorted outputs.
Optimizing LLMs to keep people chatting increases user retention by 30%.
Not surprising, but still worrying.
Genmo is a platform for creating and sharing interactive, immersive generative art
ChatGPT-4 demonstrated greater precision in adjusting treatment for depression to comply with clinical guidelines vs primary care physicians
Managing AI Risks in an Era of Rapid Progress - an open letter from industry experts
Google can generate images from prompts in the search bar - you'll need to opt in
Google's FREE Generative AI journey course.
AND MANY OTHERS!
Thing 3 - Live forward, not backward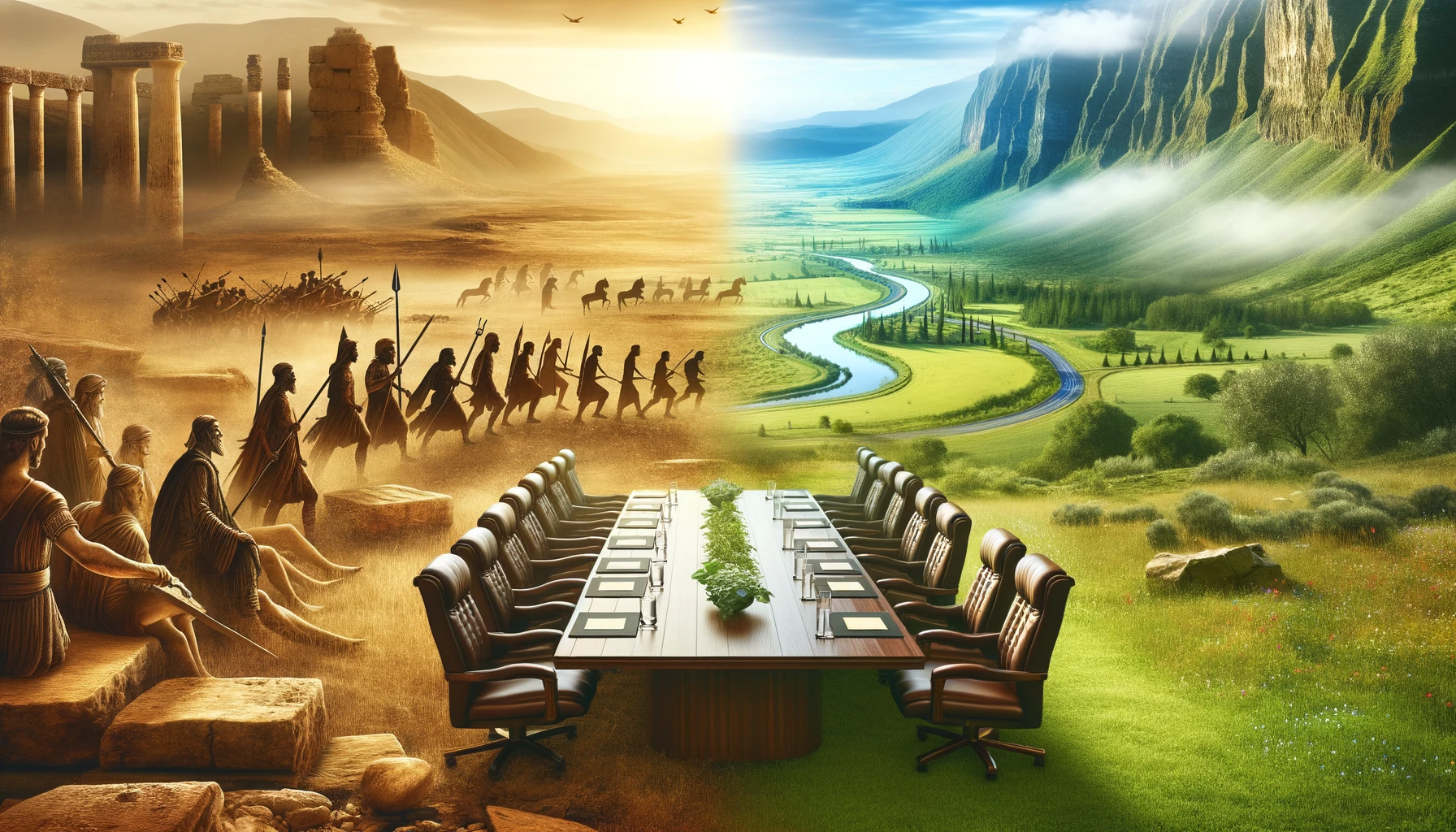 Glory isn't dying in battle.
It's novel, non-violent dispute resolution.

Respect isn't sleeping under your desk. It's knowing that sleep deprivation is impairment.

Immortality isn't being a martyr for progress.
It's not dying.

Live in the future, not the past.

- Bryan Johnson
True strength lies in adaptability, self-awareness, and forward thinking. Don't aim to just survive (even if that's the first step) - aim to thrive in an evolving world!
What past mindset are you letting go of to thrive in the future?
Cheers, Zvonimir